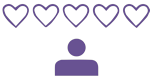 Testimonials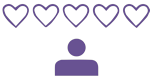 Additional references include:

Amgen-Bright Horizons Childcare

Bright Horizons at the Water Garden

Shepherd of the Valley School

Universal Studios Child Care Center

Village Infant and Toddler Center

The Sherman Oaks Nursery School

Valley College Child Development

First United Methodist Preschool

Ventura County Behavioral Health

Southern California Orthopedic Institute

Glendale Adventist Academy

Rancho Simi Recreation and Park District

Westminster Presbyterian Preschool

WHAT OUR CLIENTS SAY
Schedule / Registration
When payment is received, your receipt and confirmation
will be sent during normal business hours.
Monday – Friday 8:00am-8:00pm
Saturday 9:00am-5:00pm. Thank you.